Beyond Grantmaking: Impact Investments
The W. Clement & Jessie V. Stone Foundation goes beyond grantmaking and uses the impact portion of its investment portfolio to help achieve the Foundation's mission to "make the world a better place for this and future generations."
Starting in 2012, we established a formal Mission-Related Investment (MRI) program, now comprising more than 10% of our total endowment. Together with our advisors, we actively track the rapidly-growing field of impact investing, and continually re-examine our approach to make sure we are making the most of opportunities in a dynamic investment landscape.
How We Invest
The Foundation's MRI portfolio comprises several market-rate investment vehicles that advance our overall grantmaking mission, with a particular interest in the five geographies where we do our primary grantmaking (Chicago, Boston, New York, Philadelphia, and the San Francisco Bay Area). The Portfolio looks for catalytic "best in class" long-term opportunities in industries that serve high-need communities, encompassing a broad vision of children's and community health including outcomes such as increased sustainable employment, improved economic opportunity, reduced levels of violence, and reduced pollution and carbon footprint.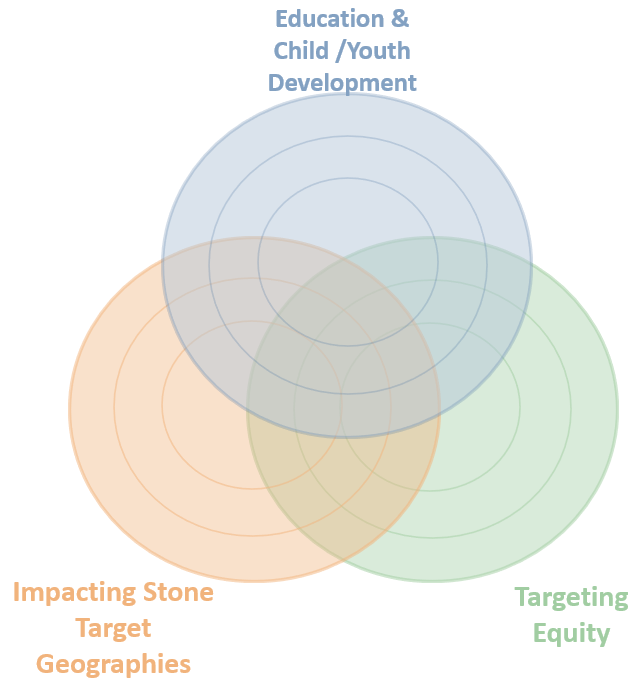 NOTE: The following case study is not a recommendation for an impact investment, but rather an example from the Foundation's MRI portfolio as of 2022.
Reach Capital was founded in 2015, focusing on social impact in educational technology ("edtech").
The Reach management team is majority female and people of color, and shares a passion for equitable change and a level playing field in education. The team includes former teachers, engineers, product managers, and company founders. Their deep and complementary experience gives the firm an outsized ability to identify opportunities at the earliest stages and win competitive deals.
From its inception, the firm has had a strong impact thesis on the role of education in creating social change, improving economic mobility and access to opportunities for lower-income students. This thesis is integrated throughout the investment process and exemplified by robust impact measurement and reporting, which can be found within Reach's industry-wide thought leadership pieces.
Reach brings an intentional and thoughtful approach to diversity of thought, background, race, ethnicity, and gender among the founders of the companies where they invest. Likewise, Reach is involved in a large number of initiatives to support diversity in the venture capital and edtech industries.
---
The W. Clement & Jessie V. Stone Foundation's investment portfolio is advised by Cambridge Associates. Please do not contact Foundation staff with investment solicitations.